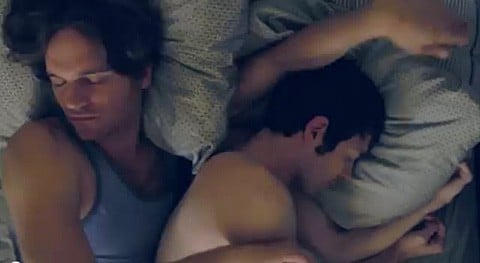 The new web series EastSiders explores the aftermath of infidelity on a gay couple in the Los Angeles neighborhood of Silver Lake.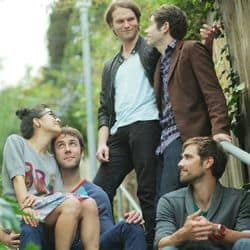 When Cal (Kit Williamson) finds out Thom (Van Hansis) has been cheating on him with Jeremy (Matthew McKelligon), their relationship is turned upside down. Will the lies tear them apart or are they just stubborn enough to stay together forever?
Drunken outbursts and double standards abound in this dark comedy about the sad and funny messes we make out of our lives.   Cal's best friend Kathy (Constance Wu) is always there for him with a bottle of whiskey in her purse, but she has her own problems with her nice guy boyfriend Ian (John Halbach), even if they're all in her head.  Stephen Guarino guest stars as a party promoter throwing one last bash before the apocalypse.
Check out the new trailer, AFTER THE JUMP…
Many of you will recall Hansis for his five-year turn as Luke Snyder on As the World Turns.
Williamson talked about creating the series with 'We Love Soaps':
I just noticed there weren't many stories about gay characters I could relate to in any kind of significant way. They were few and far between and gay characters were usually depicted as archetypes instead of complete human beings. I also think the neighborhood I live in (Silver Lake, east of Hollywood) has its own type of vibe and character to it that I wanted to explore. I wanted to marry these two ideas and tell a story about a couple I could relate to.
Williamson says they have written and shot three episodes, the first of which will be airing on December 14.