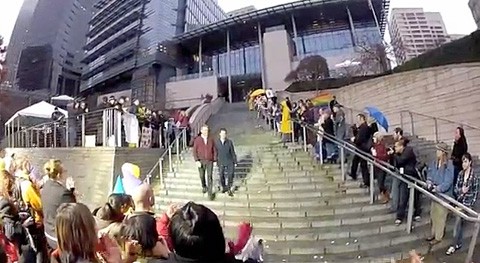 Check out this video sent in by Towleroad reader Perry Sjogren from yesterday's first day of marriage in Washington state, shot as couple after couple emerged from being married at City Hall, walking the long runway of steps while hundreds cheer for them.
This is pure joy.
Check it out, AFTER THE JUMP…
And if you missed it over the weekend, Dan Savage and his husband Terry Miller came down those same steps.