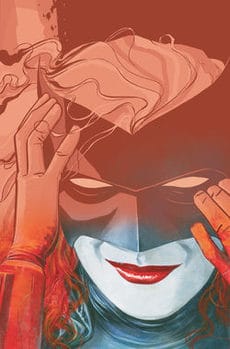 Dr. Michael Farris, the chancellor and founder of Patrick Henry College, said earlier this month that despite a growing online community of closeted students saying they attend his school, there are no gay people at the Evangelical institution.
It was a remarkably ignorant remark, perhaps one made out of hope rather than reality, but it is a believe that Farris nonetheless reaffirmed in a new New York Times story about gay alumni of Evangelical colleges helping under graduates come out.
"I am taking a reporter's word for it that one alumna has self-identified
as a lesbian?" he says disbelievingly. Yet clearly there are gay people on campus, and clearly they need a helping hand.
In its piece, the Times talks an unidentified blogger going by lesbian hero Batwoman's alter ego, Kate Kane, to get a sense of the challenges she and her allies face as they help students work up the nerve to come out.
An excerpt:
These alumni are reversing an old truism of campus life: that student radicals have to drag stodgy alumni into the modern age. But at these colleges, it is still difficult to be an openly gay student. And after graduating, gay and lesbian alumni and allies find each other, meet, push their colleges to be more liberal and reach out to undergraduates — offering affirmation that students do not get on campus.

…

The Christian alumni organizers all say they have heard from current undergraduates at their colleges who are grateful for the support. But faculty members, who at evangelical colleges usually must sign a statement of Christian faith, and who can more easily avoid influences from contemporary culture, may be holdouts who support traditional Christian teaching.

"The real issue on this is whether or not someone is created by God as gay or whether or not gay is a behavior pattern," said Mr. Farris, the chancellor at Patrick Henry, which is Purcellville, Va. "We take the position it's a behavior pattern. No one is created by God in this fashion."
Well aware of the contradiction of using a pseudonym to fight for inclusion, "Kane" told the paper she plans on coming out early next year.
"I have set a deadline for myself that I will come out by May 31, 2013. I'm hoping to come out in February or March," she said. Before she does so publicly, though, she wants to to her parents face-to-face.
Once she does, she can then show herself to Farris, proving that gay and lesbian Evangelical students do indeed roam his campus, a move that maybe, just maybe, will lead to his own evolution on the issue.