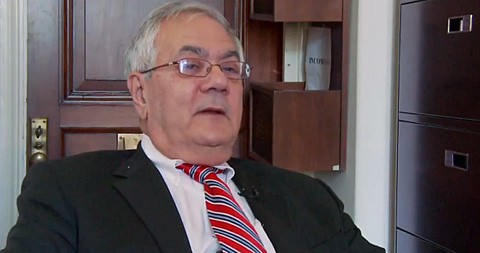 The Washington Post's Ed O'Keefe sits down with retiring Congressman Barney Frank to talk about his coming out and life in the public eye for an out gay lawmaker:
Frank said he's never counseled another lawmaker about coming out, just a few state legislators. They should publicly disclose their homosexuality, if they are ready, he said, "because your ability to live as an integrated human person is more important than anything."
"Do it if you feel that strongly, forgetting about the political consequences," Frank said. "Once you do, then your job is once you're out, if there are people who are deeply prejudiced against you because of who you are, forget them, you can't waste your time on them."
Gay politicians also need to avoid being pigeonholed as single-issue candidates only concerned with gay issues, Frank said — suggesting that gay candidates should go so far as to avoid meeting with or campaigning alongside gay rights groups.
"If I can't take gay and lesbian people for granted, I can't win," he said.
Watch the interview, AFTER THE JUMP…