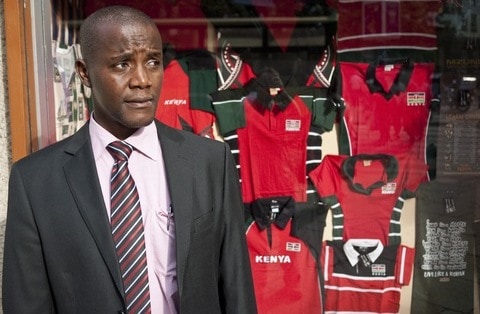 David Kuria made history this year by becoming the first openly gay political candidate in Kenya. Unfortunately, financial constraints, particularly pricey security, led him to end his campaign. But that doesn't mean it didn't still make a huge impact.
In an interview with The Guardian on his ill-fated run for public office, Kuria reflects on how Kenyans are starting to understand and accept gay people, largely because of people like him who are brave enough to come out of the closet.
I had seen changes in the way our people in the villages view gay people. For many people, gay people and gay rights are perceived though mediated interpretation of politicians and religious leaders. For the first time it was possible to talk with the people, answer their questions as well as point out the nexus areas of different forms of marginalization, including poverty and other challenges that affect them, too.
Later in the interview, Kuria noted that while it's tempting to view Kenya as entirely homophobic and agreed that many Kenyans still think being gay is "unAfrican," he says things are changing for the better, and will continue to do so…
"I think the narrative of Kenya being a homophobic society is taken
out of context. True, many people do not approve of same-sex
relationships, but that is because of the stereotypes they have been
made to believe in," he said. "Again [the idea that being gay is "unAfrican"] is one of those stories that have been told over and over
again that it has come to be seen as true. But there are also very few
public LGBT voices – these need to increase for the narrative to be
debunked."