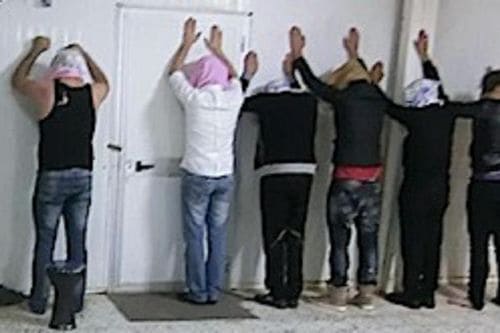 The post-Gaddafi climate in Libya is no better for the gays than when the dictator was in power. In fact, some say it's gotten worse.
London's The Times this weekend ran a lengthy story in which gay Libyans told of how the capital city Tripoli's largest militia, the Nawasi brigade, has been harassing and attacking them with impunity.
Since The Times is subscription-based, Pink News UK offers a summation of the situation:
The city's largest and most powerful brigade officially work under
the authority of the Ministry of Interior, and, according to witnesses,
were taking people away just for being gay.

Ahmad said he was witness to recent events during which the Nawasi
drove past a birthday party, saw a man dressed in a wig and dress, and
beat him until he admitted he was gay, at which point he was taken away.

…

After the men were taken away, a picture of detainees from the party appeared on the Nawasi brigade's Facebook page, in which they had their hands above their heads, and their heads against a wall, with their backs to the camera. Text accompanying the image read "flog them hard", "ride them like camels" and "let's see the bullets fly".
The bridge admits to taking the men away, but says it did so more because of noise-complaints and alcohol consumption.
"These guys are not straight, but that's not the main reason we arrested them," said one militia member. "The main thing was the big noise they were making to the neighbours, as well as the large amounts of alcohol and hashish we found."