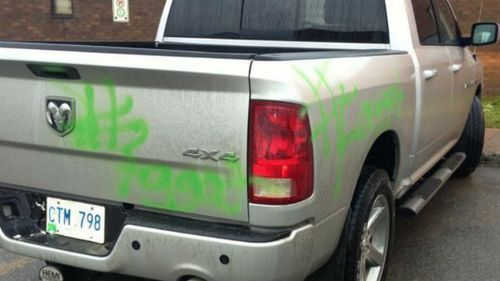 Jonathan Pearce faced anti-gay hate twice last week.
First, the Canadian man posted on Facebook that he was headed to Memorial University's Grenfell Campus and, after completing his work, found his pick-up truck had been egged in the parking lot. Then, on Thursday, someone spray-painted "#1 faggot" on the passenger side and back of the car, CBC reports.
"I didn't think that anybody would ever follow me anywhere to do something like that," Pearce said of the initial incident. "I just passed it off as as random act."
He now thinks differently, but has no idea who would harass him. Nor do police: they have no leads in the case.