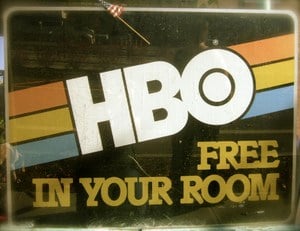 HBO, the pay-cable channel that brings us Girls, Boardwalk Empire and LGBT-favorite True Blood, announced yesterday that it has ordered a pilot about the lives of three gay friends living in San Francisco.
From The Hollywood Reporter:
The untitled project hails from Brothers and Sisters' [showrunner] David Marshall Grant and Bored to Death's Sarah Condon and revolves around the thirtysomething trio also grappling with the complexities of life and the modern gay experience.

Michael Lannan (Remember Me) penned the script, which Grant supervised. Andrew Haigh will helm the pilot, which is based on Lannan's feature script Lorimer.
Grant of course had huge success with the iconic series thirtysomething, which broke ground by having two men appear in bed together, so this narrative is probably in good hands. But with news of this project, one can't help but wonder whatever happened to HBO's plan to turn gay-themed movie The Kids Are All Right into an hour-long series.
[Image via Sparklemotion0's Flickr]