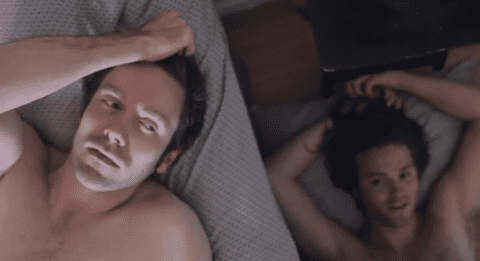 We'll have to wait untold months for HBO's gay comedy, and with season one of The Outs behind us, that's out for our viewing pleasure. Never fear, though, because there's still the new gay-themed web series EastSiders to get us through the winter months.
As Andy mentioned, the new project follows a gay couple dealing with infidelity in Los Angeles and co-stars Van Hansis, the actor who played gay character Luke Snyder on As The World Turns, and Kit Williams, known best for his stage work, including Talk Radio with Liev Schreiber. It has been described as "Girls with a bunch of gay guys."
Watch the first episode and describe it for yourself AFTER THE JUMP.