Leaders from Human Rights Campaign, Outserve-SLDN, National Gay and Lesbian Task Force Action Fund, National Gay & Lesbian Chamber of Commerce, Center for American Progress, Immigration Equality Action Fund, CenterLink: The Community of LGBT Centers, Out & Equal Workplace Advocates, GLMA: Health Professionals Advancing LGBT Equality, and FORGE, Inc have signed on to a letter calling on House Speaker John Boehner, Majority Leader Eric Cantor, and Majority Whip Kevin McCarthy  to stop defending DOMA.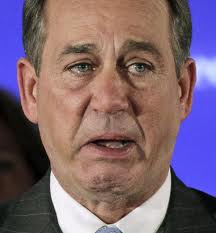 Says the letter, in part:
Americans have sent a clear message that they want lawmakers to focus on strengthening our economy, creating jobs, and securing a bright future for generations to come. Spending $2 million and counting on harming LGBT people and wasting precious time and resources that should be spent on more important issues is not the way to best serve the interests of the American people. We strongly urge you to take aleadership role on this critical issue and stop pouring taxpayer dollars into a law that discriminates against Americans.
Our country is facing major challenges that we will only solve by standing united. It's time for us to collectively focus on how we can make our great nation even stronger, and leave behind the archaic lawsthat exist simply to divide us. To that end, we encourage you to end your taxpayer-funded contract foroutside legal services defending discrimination.
Read the full letter bellow: