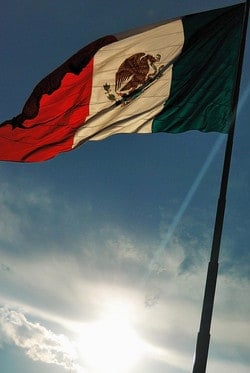 If Andres Duque at Blabbeando is correct, then Mexico just bested the United States in the race to lift an archaic and homophobic ban on gay men and men who have sex with men from donating much-needed plasma:
A little noticed Mexican health norm first approved in August and then published in the country's regulatory Official Federation Diary on October 26th has gone into effect today essentially doing away with a two-decade ban on blood donations from gay and bisexual men….

The old norm (NOM 003-SSA2) explicitly banned gay and bisexual men from donating blood based on their "practices" and their "increased probability of acquiring HIV or hepatitis infection".

The new norm (NOM 253) eliminates specific bans on gay and bisexual men and instead bans blood donations from people with HIV or hepatitis and their partners and people who engage in "risky sexual practices" regardless of their sexual identity.
First striking down a ban on marriage equality and now this? Mexico's really coming into its own on LGBT inclusion.