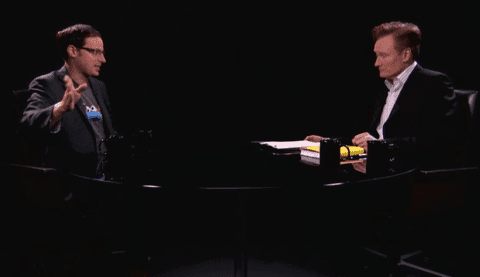 Conan O'Brien is more than just a funny face hosting a nighttime television show. He's also a person with a brain who likes to talk with other people who also have brains, which is why O'Brien hosts "serious jibber jabber" sessions with some of the world's most brain-having people.
The latest edition features Nate Silver, the gay statistician who has already called every election for the next 1,000 years. Yes, even the intergalactic races. (Kimara Cretak is a lock for Romulan Senator.) But don't worry, Silver still has plenty to talk about, like his new book, The Signal and the Noise: Why So Many Predictions Fail-but Some Don't.
Watch O'Brien and Silver's entire 49:54 minute conversation AFTER THE JUMP, because being a brainiac is sexy.