Celebrate some totally radical 90s holiday movies.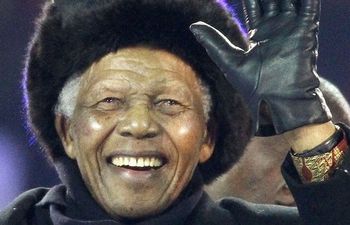 Anti-apartheid leader and former South African President Nelson Mandela,
94, has been hospitalized. "Former President Mandela will receive
medical attention from time to time which is consistent with his age,"
read a statement from current President Jacob Zuma's office.

HRC leaders past and present discuss SCOTUS' decision to hear two gay marriage cases.

The Supreme Court's decision to hear two gay marriage cases puts more pressure on President Obama to spell out his own opinion on the matter: should this be a federal matter or, as he said before, simply left to the states? From Josh Gerstein: "When Obama announced in May that he favored same-sex marriage … his nuanced language stopped
well short of endorsing the idea that the U.S. Constitution guarantees a
right to marry for same-sex couples. He said the issue was best left to
the states to decide in the near term."

The New York Times' editorial board on SCOTUS: "Fifty-eight years after it banned discrimination in public education, the Supreme Court has set the stage for the defining civil rights decision of this era — agreeing to hear two cases challenging laws that define marriage to exclude couples of the same sex. To us, and a growing number of Americans, the right course seems clear: that the justices continue the march toward real equality."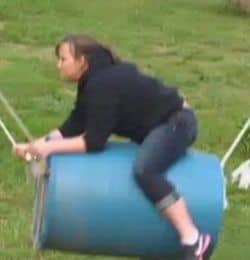 Democratic West Virginia Sen. Joe Manchin is appalled by MTV's new reality show, Buckwild. The show, which he calls a "travesty," "plays to ugly, inaccurate stereotypes about the people of West Virginia."

Lindsay Lohan gets what she wants.

Rihanna loses her undies.

If this weave could talk.

Dustin Hoffman play-kissed One Direction member Niall Horan last night.

Officials at the University of Saskatchewan sent a campus-wide note this week giving students and staff a heads up about an anti-gay pamphleteer wandering around town. "U of S officials sent out the advisory to the campus community Thursday
morning after receiving complaints that day about a man distributing a
leaflet titled Say No to the Homosexual Agenda. The advisory encouraged
staff and students to contact the U of S discrimination and harassment
prevention services if they were concerned about the material."

Almost 200 UN member countries voted today on an extension of the Kyoto Accord to combat global warming. "The extension was adopted by a U.N. climate conference after hard-fought sessions and despite objections from Russia. The package of decisions also included vague promises of financing to help poor countries cope with climate change, and an affirmation of a previous decision to adopt a new global climate pact by 2015." The United States never signed onto the Accord.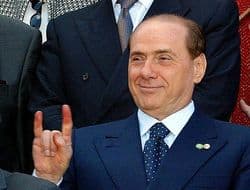 Despite the fact that scandal-plagued, tax-evading Silvio Berlusconi
resigned as Italy's premier last year, he's still going to make another
run for the office.

Jonathan Adler draws inspiration from his mother and the coffee cup chandelier she made and hung in their home when he was a kid.

Congratulations to Liz Carmouche, the UFC's first openly gay fighter.

Liberal lawmakers in Trinidad and Tobago are hoping to extend anti-discrimination laws to gays and lesbians.