British tabloids are salivating over word that Kieran Hayler, boyfriend of celebrity Katie Price, had online sex with another man. "He got his kicks and I got mine," said a 23-year old student who claims to have been on the receiving end of stripper Hayler's virtual love.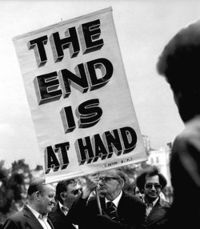 Here's an article
on what happens to doomsayers after the world doesn't end: "Doomsday
believers tend to pick up and get on with their lives more successfully
if they have strong networks of family and friends, [University of
Alabama sociologist Stephen Kent said. The grassroots nature of the
Mayan apocalypse predictions is therefore troubling, he said. 'The
isolated individuals who encounter these predictions on the Internet may
be terribly alone,' he said."

For your consideration, the biggest box office bombs of 2012.

This is what Lindsay Lohan has been reduced to: Scary Movie 5.

David Davies, the conservative MP who said that fellow conservatives' plans for marriage equality in England were "barking mad," now says he's sorry. "I haven't done years of diversity training,
so sometimes I say things which are probably tactless, and I don't mean
to, to be honest, I don't mean to do that," the former farmer and truck
driver said. He added, "This law is going to happen, and the best thing
to do is just shut up and accept it, really, which is probably why I
shouldn't have accepted this interview. Too late now."

Congratulations to Boy Meets World actress Danielle Fisher on graduating from college! "After my 27th birthday, I made the decision to stop letting fear be a factor in fulfilling my dreams and living the life I wanted, so with a little encouragement from friends and family, I enrolled," she said of achieving her dream.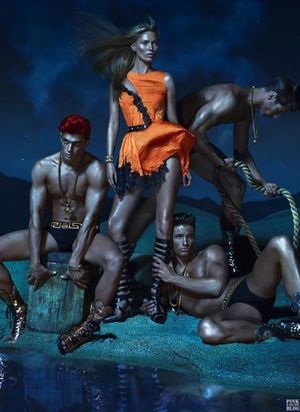 Kate Moss, goddess with nearly naked male models at her beck and call.

Seattle prosecutors are pursuing hate crime charges against a man who used anti-gay slurs while threatening a gay man. "Oh, I forgot. I am in Washington state. We need to protect the (anti-gay slur)," the man, a recent transplant to the city, reportedly said during his arrest in August."

Eli Roth's latest cinematic endeavor, Aftershock, provides a new premise for a gruesome exploration of human nature. Emphasis on gruesome.

Check out this video of the Fire Island Pavilion circa 1999, before the original 1980 structure was torn down, reconstructed and then destroyed in Hurricane Sandy. Why does 1999 look so long ago?

Via CNN, some gendered spending habits: "The Clarus Research Group poll found the average married man will spend $493 on gifts for his wife this year, while wives will spend less than half of that on their husbands. The average married woman said she would spend $210."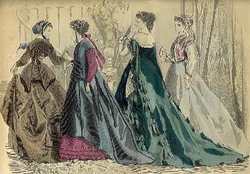 Victorian gay marriage: "During the 19th century, women in what some Victorians referred to as 'female marriages' lived together, owned property in common, called each
other 'hubby' or 'wedded wife' and were recognized as a couple,
including by the traditionalists among their neighbors and friends."

Will House Speaker John Boehner eat worms for Christmas?

From Cincinnati, Ohio: "Singer Jonathan Zeng says that being discriminated against because he is gay was a blessing rather than a curse."