The European Court of Human Rights unanimously ruled that the CIA tortured, shackled, beat and sodomized detainee Khaled el-Masri, a German national they claimed had ties to terror groups.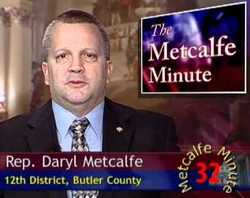 Pennsylvania GOP state Rep. Daryl Metcalfe is going to introduce a constitutional amendment banning same-sex marriage there. "It is important that we support
traditional marriage and have constitutional amendments to protect it at
the state level. Marriage is a common good, not a special interest.
Special interests should not have the right to redefine marriage for all
of us," he said.

Conservatives in Texas are looking for new ways to prohibit abortion,
while liberals and concerned doctors in Wisconsin and North Carolina are
fighting back against other right-wing attacks on a woman's right to choose.

The new The Knife album is coming soon. Get excited here.

The new poster for The Wolverine movie moves!

Channing Tatum and Mark Ruffalo look beefy on the set of Foxcatcher.

Drew Barrymore debuts new baby Olive on People cover.

Matt Bomer does some pre-holiday shopping.

On marriage equality and affirmative action at the Supreme Court:
"Justice Anthony Kennedy is likely to be the swing vote in these cases,
and many are predicting he will side with conservatives to limit racial
preferences and with liberals to support gay marriage. Paradoxically,
the very reasoning that could guide Kennedy to support marriage equality
may bolster his decision to curtail race-based affirmative action,
spurring colleges to adopt new approaches."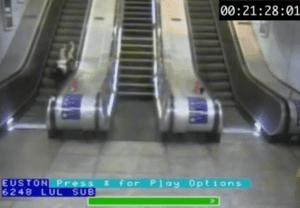 The UK Network Rail Service turned CCTV footage of three ladies' embarrassing escalator moments into a PSA.

Expect to see a lot of nude Matt Damon for his turn as Liberace's long-term lover Scott Thorson in the biopic Behind the Candelabra: "I had to come out of the pool, go over to Michael Douglas, straddle him
on a chaise lounge and start kissing him… It's not like I
kiss him just once. We drew it up like a football plan."

Congratulations to new married couple Larry Duncan And Randell Shepherd, the Washington couple who became famous after a picture of them getting a marriage license went viral. Even though neither is particularly religious, they still married Sunday in a church. Said Duncan, "Enough people have told me, 'God hates fags. I want
someone in a church to say, 'God loves fags,' to have that stamp on it."

The University of Iowa is now asking applicants if they identify as LGBT, making it the first public university and only the second school in the nation to do so. "This is a question whose time had come. We think this will cause them to look more closely at the university because we value that part of who they are. We want students to feel we are receptive to and sensitive to their lifestyle and their description of themselves," said admissions director Michael Barron.

Stephen Saland, one of the four GOP New York Senators to support marriage equality, has conceded defeat in his November election against Democrat Terry Gipson.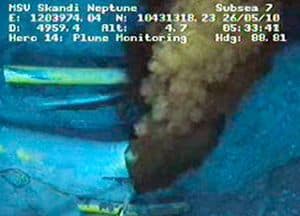 Fresh Deepwater leak? "CBS News has learned that BP is set to embark Thursday on the fifth day
of a little-known subsea mission under Coast Guard supervision to look
for any new oil leaking from the Deepwater Horizon disaster."

Equality and cents: "Gov. Mitch Daniels said Wednesday he has been hearing from companies that fear that a measure that would put Indiana's ban on same-sex marriage into the state constitution might also prevent firms from offering benefits to gay couples"

Ashley Broadway believes she is being excluded from the Association of Bragg Officers' Spouses in North Carolina, because she is a lesbian. "The facts here are simple: there is no legal need or justification for any spouse to be excluded from a group like this, which exists to provide support to the spouses and families of our military men and women and the communities they serve," said Outserve-SLDN Executive Director Allyson Robinson.

Are One Direction band members truly fascinating?