Maureen Dowd: "Instead of smallpox, plagues, drought and Conquistadors, the Republican
decline will be traced to a stubborn refusal to adapt to a world where
poor people and sick people and black people and brown people and female
people and gay people count."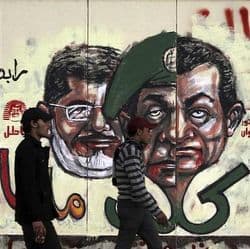 Egyptian President Hosni Morsi has rescinded an earlier order granting himself pharaoh-like powers, but protesters remain displeased. "Egyptian President Mohammed Morsi withdrew part of a controversial
declaration that awarded him near absolute power, a limited concession
to protesters whose two-week-long campaign had gridlocked Egyptian
politics. But the new declaration preserves next Saturday as the date of a
referendum on a divisive proposed constitution, skirting a key demand of
Mr. Morsi's opponents."

On tonight's Family Guy: "When
Meg finally gathers the courage to ask out her crush, Kent, she is
devastated to learn he's gay. But when Meg discovers that Kent has
feelings for Chris, she uses her brother in the worst way to get closer
to Kent…"

Potentially retired hockey player Sean Avery's fight against homophobia continues.
"Maybe it's because when I was such a bully when I had my uniform on,
that when I took it off I felt the need to stand up against the bully,"
he said at a Bank of America-sponsored panel on sports and bullying this
week.

From a CNN article called "Retirement getting less scary for gay boomers": "Several organizations, such as the National Gay and Lesbian Task Force
and SAGE, have made training the staffs of senior centers, nursing homes
and assisted living facilities a priority. They want those workers to
become more sensitive in their work with gay people, particularly
because members of the baby boomer generation are more likely to be open
about their sexuality than previous generations."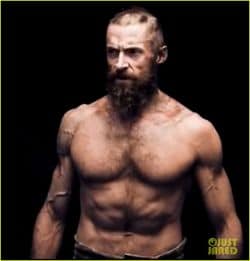 A behind-the-scenes look at the hair and makeup that went into the big screen adaptation of Les Miserables. Even as a struggling prisoner, Hugh Jackman still managed to look pretty fine.

And here is a behind-the-scenes look at Downton Abbey.

LeAnn Rimes still gets pretty choked up talking about how her affair with now-husband Eddie Cibrian ruined her married to then-husband Dean Sheremet.

Prince William on wife Kate's morning sickness: "I don't know why they call it morning sickness – they should call it all day and all night sickness… It's a long old process but she is getting there. She feels like it is going to go on forever."

Another compelling story: "Bizarre Creature Found in 200-Million-Year-Old Cocoon": "About 200 million years ago, a leech released a slimy mucous cocoon that unwittingly encased and trapped a bizarre animal with a springy tail, preserving it until researchers discovered the teardrop-shaped creature in Antarctica recently."

And then there's this, "Anti-nudity law an example of gay mainstream": "The rise of same-sex households isn't making society queer; it's making gay people bourgeois."

Oh, and here's transcript from today's ABC News' This Week, on which George Will said the anti-gay voting bloc is kicking the bucket. Columnist Paul Krugman was also present and said this: "…Gay marriage was a losing thing for Democrats in 2004, and it's now a
winning thing. That's amazing. Eight years, this country has changed
dramatically."

Dr. Declan Fahie discusses what it's like for LGB school teachers to work in Ireland's Catholic-dominated school system. (See pages 54-55.)

St George's Tron Church in Glasgow has left the Church of Scotland over the Church's decision to ordain gay and lesbian ministers.

A plane carrying singer Jenni Rivera went missing this morning while flying over Mexico.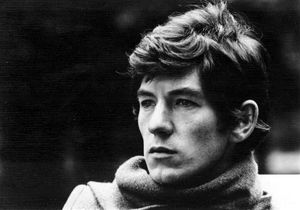 Sir Ian McKellen says the world is a far better place than when he was born 73-years ago, in part because of gay acceptance: "[The world is] entirely better, personally. At least in the country we live in, there's
an acceptance and a generosity and inclusiveness which has allowed us
to accept alien cultures and learn from them. And attitudes to gay
culture, and then disability, I hope more than momentarily. In so many
ways better, and I am so glad."

Robert Randolph, the gay author who sued John Travolta for allegedly smearing his name after Randolph published a book claiming the actor frequented gay bathhouses, has been ordered to pay Travolta's legal fees in the case.