An update on the current "fiscal cliff" negotiations: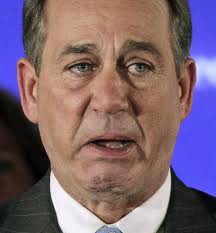 The White House plan would permanently extend Bush-era tax cuts on household incomes below $400,000, meaning that only the top tax bracket, 35 percent, would increase to 39.6 percent. The current cutoff between the top rate and the next highest rate, 33 percent, is $388,350.
On spending, the two sides are also converging.
The White House says the president's plan would cut spending by $1.22 trillion over 10 years, compared with $1.2 trillion in cuts from the Republicans' initial offer. Of that, $800 billion is cuts to programs, and $122 billion comes from adopting a new measure of inflation that slows the growth of government benefits, especially Social Security. The White House is also counting on $290 billion in savings from lower interest costs on a reduced national debt.
Meanwhile, a new poll on voter sentiment about the negotiations is out:
Only 17 percent of Americans approve of how the GOP is handling negotiations, while 69 percent disapprove, according to a new CBS News poll. Fifty percent disapprove of how Obama and congressional Democrats are negotiating, while 38 percent approve.
Half of Americans think Congress and the president will reach a deal to avert the cliff, which amounts to a package of widespread tax increases and deep spending cuts that will go into effect at the beginning of 2013. Forty-four percent think a deal probably won't be reached.
An overwhelming majority of Americans — 69 percent — continue to support raising taxes on all income above $250,000 a year, with even a majority of Republicans supporting such a deal. Only 45 percent support reducing government benefits "for people like you," with 48 percent opposed.