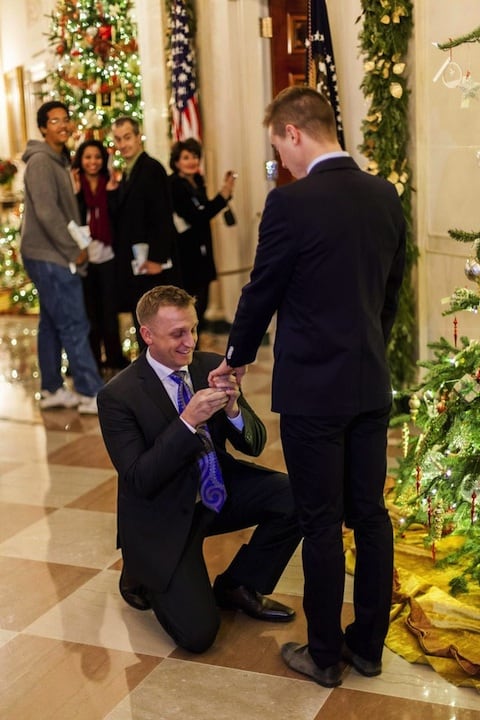 Congratulations to U.S. Marine Corps captain Matthew Phelps, who proposed to his partner Ben Schock in the White House over the weekend.
Wrote Phelps: "Such a special night surrounded by wonderful people in an amazing place, and the best is still yet to come with Ben Schock. Thanks for all the wonderful greetings and messages, and thanks to Barack Obama and Michelle Obama for lending us your home for the occasion!"
Towleroad readers may recall Phelps as the Marine who last year shared a very inspiring story with us about taking a date to the Marine Corps Ball.
One more shot, AFTER THE JUMP…
(via gawker)