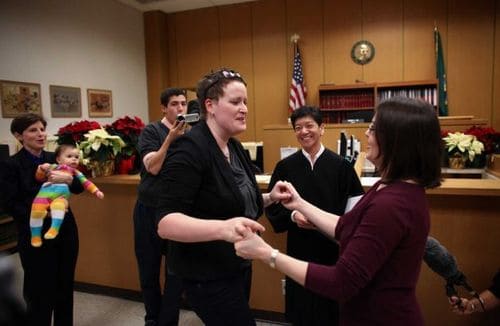 It's a big wedding day for Washington State, where at 12:04 am Sarah and Emily Cofer became the state's first same-sex couple to be officially, legally tie the knot. Jesse Page and Brendan Taga soon followed at the King County Court House. Presiding Judge Mary Yu said she had seven such weddings scheduled between midnight and 7:30am.
"This is what courts are supposed to do, respond to the needs of our community," she told USA Today. Bailiff Takao Yamada added, "We'll sleep later."
The other two states that legalized marriage equality during November's election, Maine and Maryland, will allow same-sex couples to marry on December 29th and January 1, respectively.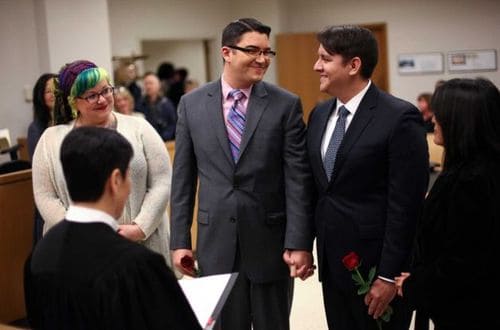 [Images via Seattle PI]