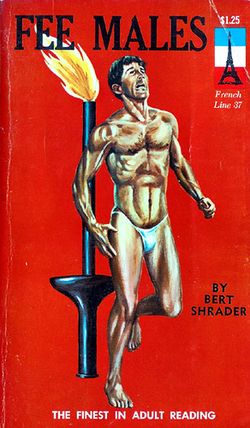 In a piece that explores the darkest crevices of prejudice and ingrained discrimination, Nicholas Brown writes about his own discomfort playing gay for pay and being perceived as gay by strangers on the street.
Here is an excerpt from the piece, published at The Atlantic:
I am not gay. I have no shortage of gay friends. My uncle is gay. I've marched in a gay pride parade. More than half of the roommates I have lived with are gay. I support marriage equality.

So it comes as a shock to me when I realize that, actually, if I am honest with myself, I'm not comfortable with kissing another man on camera. I really don't want to book this part.

I don't want people to think I'm gay. And I'm even more uncomfortable because that isn't a thought that I want to have.
The article is not a man trying to justify a discomfort; rather, Brown goes on to study his own implicit prejudices and how we are all programmed with insidious messages and ideas about people, places and things.
"Psychologists at Harvard created a series of tests that measure your
reaction time when you associate positive and negative concepts with
different social groups," Brown writes. "The results give you an indication of how
racist or sexist or ageist or generally prejudiced you are on a
subconscious level."
"If you ever want to feel really wretched about what a big jerk you are, there are worse ways to do it than logging onto Harvard's Project Implicit." Maybe save that for a sunny day when you're in a really good mood?