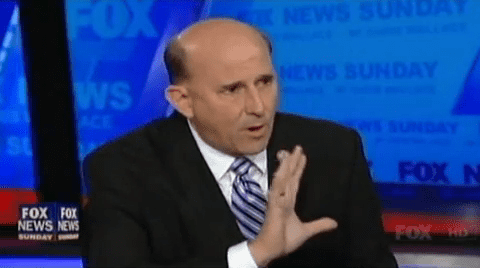 Talking about the Connecticut school shooting on Fox News Sunday this morning, Republican Congressman Louie Gohmert of Texas told host Chris Wallace that he wishes slain school principal Dawn Hochsprung, who died lunging at gunman Adam Lanza, had an M4 assault rifle during the attack.
Said, Gohmert, "And, hearing the heroic story of the principal lunging, trying to protect. Chris, I wish to God she would have had an M4 in her office locked up. so when she heard gunfire she pulls it out and she didn't have to lunge heroically with nothing in her hands, But she takes him out, takes his head off before he could kill those precious kids."
You can watch video and comment for yourself AFTER THE JUMP.
Meanwhile, none of the 31 pro-gun Senators asked to discuss the shooting on Meet the Press accepted the invitation. Said host David Gregory, "We reached out to all 31 pro-gun rights Senators in the new Congress to invite them on the program to share their views on this subject this morning. We had no takers."