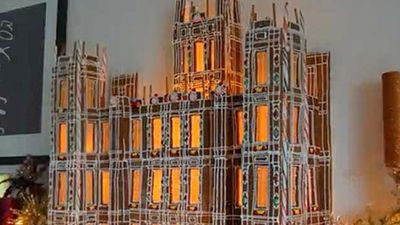 BY SAM GREISMAN
A look back at today's top stories
GAY ISSUES
Anderson Cooper and guest host Rosie Perez took time out of Cooper's show today to remember the unfortunate passing of AIDS activist Spencer Cox. Though he is not happy about it, Newt Gingrich says he has "accepted the reality" of gay marriage's steady march toward nationwide acceptance. 
**
ENTERTAINMENT
Can't wait till the 25th for Les Miserables? Well here is a clip, featuring ginger cutie Eddie Redmayne, to hold you over. In a piece written for LA Weekly, musician Henry Rollins again proves just what a huge supporter of gay rights he is. Also Lady Gaga has announced that her new tour will include a bus intended to combat anti-gay bullying. 
The perfect blend of subject and medium: Downton Abbey and gingerbread (top photo)!
**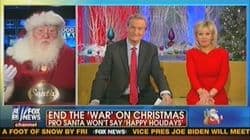 WINGNUTTERY
The Vatican, always known for their correct depictions of history, recently put out an article in their "official paper" in which a historian compares gay marriage advocates to Communists. Proving their commitment to journalism is paramount, Fox News recently aired a hard hitting interview with Santa Claus. And it seemed that two lottery winners in Iowa were doing a great thing when they bought their son's high school football team a new stadium, until you find out about the homophobic thing they did with the visiting locker room. 
**
VIDEOS OF THE DAY
With just days left in 2012, Jimmy Kimmel brings us the Year in Unnecessary Censorship. And on the sweeter side, take a look at this compilation of moments that brought us together in 2012.