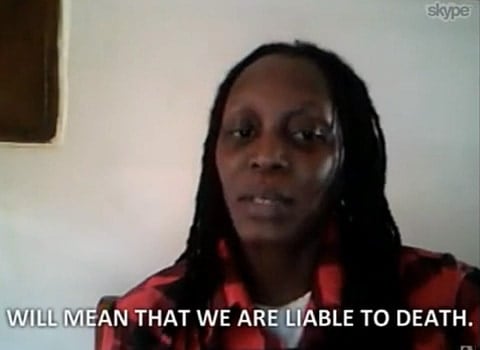 Truthloader spoke with Kasha Jacqueline Nabagesera, founder and executive director of LGBT rights group Freedom and Roam Uganda, whom as you may recall was honored last year by the Geneva-based Martin Ennals Foundation with its annual prize for human rights defenders as "an exceptional woman of a rare courage, fighting under death threats for human dignity and the rights of homosexuals and marginalized people in Africa."
Nabagesera talks about the consequences of the anti-homosexuality bill for her, her partner, and other LGBT people and allies living in Uganda.
Watch, AFTER THE JUMP…
In related news, activist group Sum of Us is calling on Pepsi to speak out against the bill.
But our allies on the ground tell us that if Pepsi, which has a huge presence in Uganda, speaks out against the bill and the harmful effect it would have on investment and economic development in Uganda, it would force Ugandan officials to put the bill on hold — or even pull it entirely.