Minnesota Vikings Assistant Coach Mike Priefer tells the AP that punter Chris Kluwe's activism on gay rights and other issues is "getting old" and it's time to concentrate on football: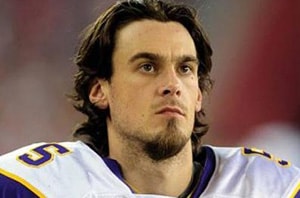 The Vikings have generally stood behind their renaissance man, rarely getting in the way when he has tried to use his platform to raise awareness to issues away from the field. Kluwe became an important and high-profile advocate for gay marriage during the election. He's also addressed what he sees as a problem the NFL has with drunken driving in the wake of Dallas Cowboys player Jerry Brown's death and criticized voters for not putting a punter into the hall.
With the Vikings (7-6) trying to chase a playoff spot in the final three games of the season, Priefer thinks it's time for Kluwe to cool it with the activism and concentrate on his job.
"To me, it's getting old," Priefer said. "He's got to focus on punting and holding."