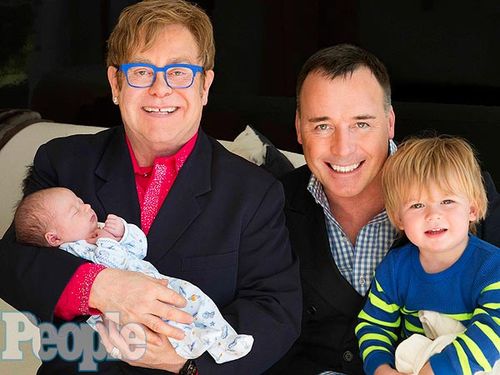 Elton John and David Furnish debut their new son Elijah for People:
John and Furnish intend to be open with both their boys about the circumstances of their births (they also used the same egg donor and, as with Zachary, did not want to find out which of them is their son's biological father).
"We kept a scrapbook for Zachary with all his scans, emails with the surrogate and key moments from the surrogacy, and we are doing the same for Elijah," explains Furnish. "We want the boys to understand the spirit and love that was at the heart of the process."
For the next few months, the family of four will live in L.A. before returning to their "light, bright room filled with toys and books," says Furnish, in their main home in Windsor, England.