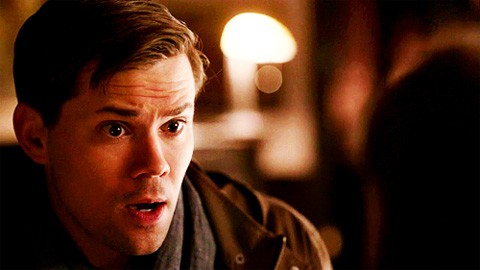 [SPOILERY]
NY Mag's Vulture caught up with Andrew Rannells at the Cinema Society screening this week and asked him if he's ever, like his gay character Elijah will in Girls, experimented with a woman.
Said Rannells:
I personally have never had sex with a woman. I'm more of what you call gold-star gay. I'm purebred. So I knew it wasn't my thing, so I was like, Why do that? So I didn't.
Vulture seemed startled by the word 'purebred'. Added Rannells:
In my circle of friends, it's used. Like, "Andrew, he's a purebred." Yeah…I feel like I'm in the minority for a lot of gay men. Most of my friends have tried [having sex with a woman] at some point….Although, I have a lot of friends who, actually, after they've realized they're gay, they feel empowered in a way that they do some things that they didn't think they would do, like explore some things because they're a little more comfortable with who they are.
Anybody have any other names for 'purebred' or 'gold-star' gay?