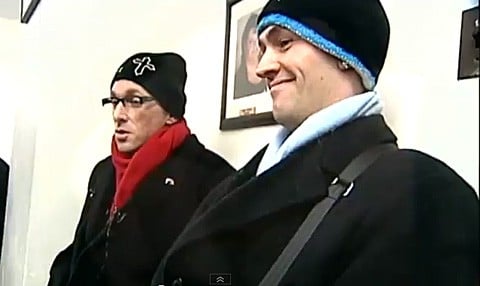 Openly gay Louisville Baptist Minister The Rev. Bojangles Blanchard and his partner of 9 years, Domique James, were arrested yesterday after a peaceful "pray-in" at City Hall, where they requested and were denied a marriage license.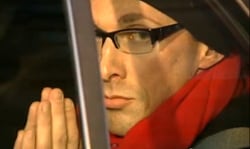 The couple then refused to leave. They were taken into custody and charged with criminal trespass.
Said Blanchard to WDRB: "President Obama obviously supports this. There's other people in our state and city and country who support it. But, we need regular folk to stand up and be heard and let their faces be seen and their words be read, so that people know that this is not alright,"
Watch, AFTER THE JUMP…