British Culture Secretary Maria Miller has published landmark legislation that would bring marriage equality to England and Wales, the BBC reports: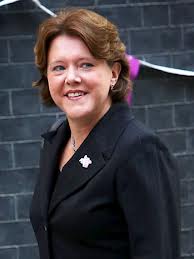 More than 100 Tory MPs are thought to be against the idea, but the bill is likely to pass through the Commons with the support of Labour and Liberal Democrat MPs.
Same-sex couples have been able to enter into civil partnerships since 2005, entitling them to the same legal rights as married couples across a range of matters, such as inheritance, pensions provision, life assurance, child maintenance, next of kin and immigration rights.
The new law, the Marriage (Same Sex Couples) Bill, will enable same-sex couples to get married in both civil and religious ceremonies – where a religious institution has formally consented. It will also allow couples who have previously entered into civil partnerships to convert their relationship into a marriage.
Mrs Miller said the government recognised that "some churches won't want to participate in same-sex marriages". "We are trying to make sure that there are the protections there for churches who feel that this isn't appropriate for their particular beliefs," she told BBC Radio 4's Today programme.
However, the government also wanted any religious institution that did want to carry out same-sex marriages to be able to do so, she said.
You can read the legislation HERE. The first debate and vote are scheduled for February 5 and the bill has the support of conservative Prime Minister David Cameron.