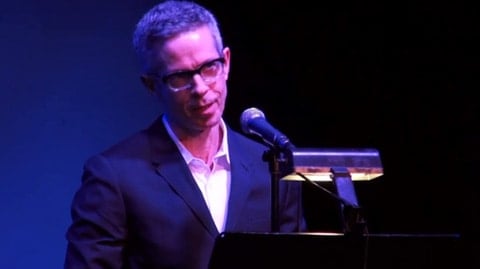 On Sunday, a memorial was held at NYC's Cutting Room for AIDS activist and ACT UP spokesman Spencer Cox, who died in mid-December of AIDS-related causes.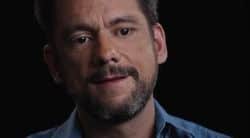 Cox was a member of ACT UP's Treatment & Data committee and later co-founded the Treatment Action Group (TAG), becoming a "citizen scientist" who wrote the drug trial protocol proposed for testing protease inhibitors in 1995 which was adopted by the pharmaceutical industry.
Cox was featured in David France's award-winning documentary How to Survive a Plague, as was his friend and fellow ACT UP activist Peter Staley. Staley delivered a movingeulogy for Cox at this weekend's memorial, called "Grief is a Sword".
Watch it, AFTER THE JUMP…
And there's a transcript on HuffPost.