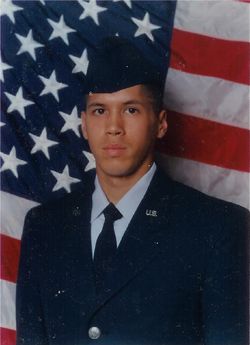 When President Barack Obama takes the stage for his inauguration on Monday, David Hall will be right there with him, a testament to the progress Obama has helped along.
You may remember Hall from our 2010 piece about the open letter he sent to Obama about the pain he felt when the Air Force discharged him for being gay. Since then, the former Sergeant has gone on to become Director of Development at the armed service's advocacy group OutServe-SLDN, where he continues to fighting for gays and lesbians in uniform.
Now, in an amazing turn of events, Hall has been selected to be one of eight "citizen co-chairs" chosen by the inaugural committee to join the commander-in-chief's swearing in.
"This is certainly the honor of a lifetime, and I am grateful to President Obama for his leadership in repealing 'Don't Ask, Don't Tell' so that no qualified American who wants to serve this country in uniform will ever again be denied that right simply because they are gay or lesbian," said Hall in a press release.
OutServe-SLDN executive director Allyson Robinson also celebrated the news, but made clear that the fight for equality in the armed services goes on: "There is a great deal more to do on the road to full LGBT equality in our military, but it's important for us to take a moment this weekend to honor the leadership of this President and recognize just how far we have come. There could be no better personification of that than former Air Force Sergeant David Hall."