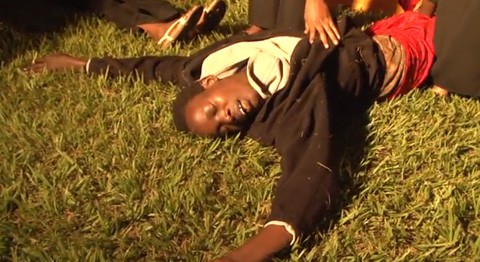 A new film from director Roger Ross Williams premiering today at Sundance explores the relationship between American evangelical churches, their missionaries, and anti-gay laws in Africa like Uganda's so-called "Kill the Gays" bill.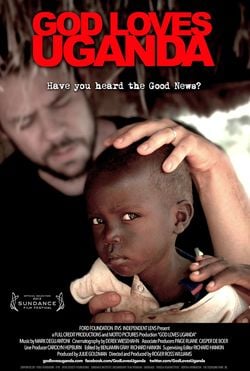 Writes Williams in a director's statement:
I thought about following the activists-brave and admirable men and women-who were fighting against these policies. But I was more curious about the people who, in effect, wanted to kill me. (According to the provisions of the Anti-Homosexuality Bill, I could be put to death or imprisoned.) Notably, almost every evangelical I met – American or Ugandan – was polite, agreeable, even charming. Yet I knew that if the bill passed, there would be blood on the streets of Kampala.
What explains that contradiction? What explains the murderous rage and ecstatic transcendence? In the well-known trope about Africa, a white man journeys into the heart of darkness and finds the mystery of Africa and its unknowable otherness. I, a black man, made that journey and found – America.
The film's teaser on YouTube, though more thematic than explicit, has already inspired wrath from anti-gay pastor Martin "eat da poo poo" Ssempa, who left a comment on its page: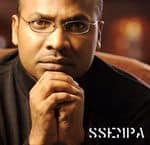 I knew all along that Roger wanted to perpetuate the myth that the "evil" well funded, American right was responsible for Uganda's resolve to fight the homosexuality agenda. He being a homosexual is biased and hates Africa and true Christianity. He wishes to get sympathy as a typical "feel sorry for me" they wanted to kill me when indeed he was living large in the protection of "Bishop" Robert Kayanja a state connected operative whose team included many machine gun wielding body guards.
The film has the support of activist group AllOut. Says its executive director Andre Banks:
"The world has never had an up-close look at how anti-gay animus is exported from the United States to places like Uganda. The film also raises urgent questions for American people of faith who care about justice and human rights. The large majority of churches in the U.S. raise money to do good in their communities and abroad.  But this film makes clear that we must each be certain that our contributions at the collection plate are not going, directly or indirectly, toward supporting laws that call for the death of gays and lesbians."
Watch the teaser, AFTER THE JUMP…