Lee Thompson (aka Honey Boo Boo's Uncle Poodle), reveals he is HIV-positive in an interview with Atlanta's gay magazine Fenuxe: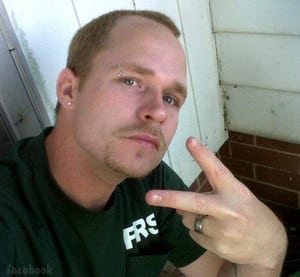 Dino: Lee, when did you find out about your HIV status?
Lee: I was adamant about getting my HIV status checked on a regular basis. On March 16, 2012, I tested negative. Then, in May of 2012 my test results came back positive. I knew it had been my boyfriend who infected me. I later learned he had been HIV positive and was not taking medication and had not bothered to tell me about it. I was advised that I should press charges and, hesitantly, I did. It was the right thing to do.
Dino: What happened to your ex?
Lee: He is serving a 5-year sentence. I would have been cool with his HIV status if he had been honest. I don't have an issue with the disease. I would have known how to protect myself.
Dino: What is your message to folks having unsafe sex?
Lee: They are damn fools! They are playing Russian roulette; they are playing with their lives and that of their sexual partners.
Previously…
The Tao Of Uncle Poodle: Honey Boo Boo's Kinsman Speaks Out [tlrd]
A Pro-Gay Message from Honey Boo Boo: VIDEO [tlrd]