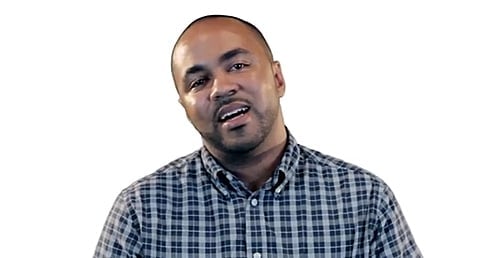 Via Andrés Duque at Blabbeando comes a powerful new video campaign from J-FLAG (Jamaica Forum for Lesbians, All-Sexuals and Gays) to fight homophobia in that country, including one from the group's director Dane Lewis.
Check out all the videos, AFTER THE JUMP…
Says the group:
The campaign, which is called We Are Jamaicans was launched today to raise awareness among Jamaicans about lesbian, gay, bisexual and transgender (LGBT) identity and community, human rights, stigma and discrimination. We Are Jamaicans is a participatory video campaign hosted on YouTube at https://www.youtube.com/user/EqualityJA. It features prominent Jamaicans such as Susan and Alexis Goffe and Javed Jaghai.
According to Lewis, "the campaign was developed following recommendations from consultations with LGBT persons, activists and allies to show the experiences of Jamaica's LGBT community in a more diverse way."
There is an urgent need to interrupt prevailing discourse on LGBT realities in Jamaica. Opportunities must be created for Jamaicans to see and hear about the experiences of LGBT people so they can understand what it means to be LGBT.
"Regrettably, the diversity and the complexity of Jamaica's LGBT community is masked by media and advocacy narratives that too often focus on sex, victimhood, crime and HIV. These themes are not identity-affirming and they sometimes further entrench the marginal position of LGBT people in the society," Lewis said.
Check out all the videos, AFTER THE JUMP…