Finally, after years of avoiding any official confirmation, Jodie Foster just came out at the Golden Globe Awards.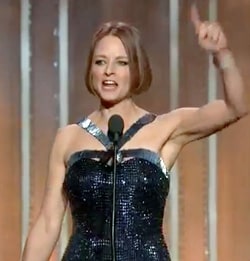 Receiving the Cecil B. DeMille Award for the many, many great films she has made over the past four decades, an obviously nervous Foster first toyed with the audience a little, dancing around the issue before affirming that, yes, she is a lesbian. (She had previously thanked a female partner in a 2007 speech, but it was not an official, direct coming out.)
Well aware that people have been waiting for this moment for years, Foster explained that her delay wasn't based in shame, but in the fact that she came of age when there was a larger premium on privacy.
She was not of the era when gay or lesbian stars held press conferences to discuss their private lives, she said.
I already did my coming out about a thousand years ago, back in the stone age. In those very quaint days when a fragile young girl would open up to trusted friends, and family, coworkers and then gradually, proudly, to everyone who knew her. To everyone she actually met. But now, apparently I'm told, that every celebrity is expected to honor the details of their private life with a press conference, a fragrance and a primetime reality show. You guys might be surprised, but I'm not Honey Boo Boo child.
She went on, "If you had been a public figure since the time you were a toddler, if you had to fight for a life that felt real and honest and normal against all odds, then maybe you too would value privacy above all else."
But, standing up on that stage, poised and proud, Foster finally did the deed – and, as always, she did it her way. And we couldn't be more happy for her!
Check out the video of Jodie's remarks, AFTER THE JUMP!
And, on a related topic, if you missed our 50 Most Powerful Coming Outs of 2012, check them out HERE.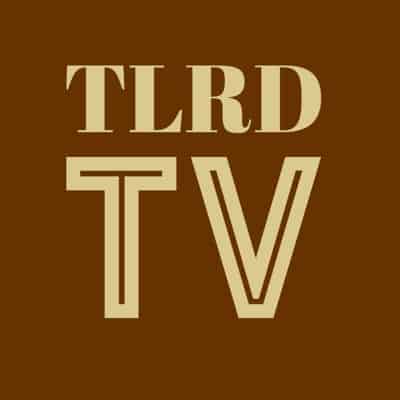 With the intro: