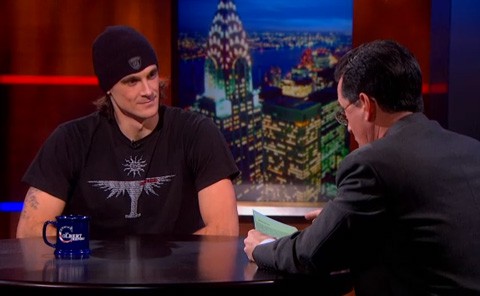 Stephen Colbert did a hilarious interview with Vikings punter and marriage equality advocate Chris Kluwe last night and his use of the term "lustful cockmonster" to describe a Maryland lawmaker.
"Why would you support gay marriage? You are in the most hyper-masculine sport in the world. Okay? Football players are about a thousand miles from gay. Men in tight pants patting each other on the butt. Nothing gay about that. Get that butt out of my face. Get it out of there!"
They also talk about World of Warcraft and troll-on-elf marriage.
Watch, AFTER THE JUMP…