The New York Times' Charles M. Blow on the GOP's plans to discard the winner-take-all system that has been favoring Democrats: "One day I will have to visit the evil lair where they come up with these schemes.They pump them out like a factory. Voter suppression didn't work in November, and it may even have backfired in some states, so they just devised another devilish plan."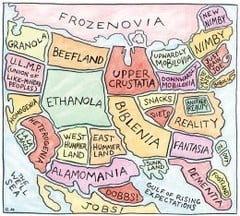 Virginia Attorney General Ken Cuccinelli, an anti-gay Republican, also opposes the measure: "I think winner-take-all is part of how a state matters. Our side would have gotten more votes this go-around but you know I want people to want to fight to win the whole state. It makes the state as a state matter more… We need to build them up and not to Balkanize America. It's the states that created the federal government and not the other way around."

And neither does Haley Barbour, the former governor of Mississippi.

Good news: "Emmanuel Lutheran Church will vote Sunday to openly confirm its acceptance of lesbian, gay, bisexual and transgender parishioners… The vote would confirm Emmanuel as a Reconciling in Christ congregation and make it the first Rockford church listed with Reconciling Works, which advocates for the full inclusion of LGBT Lutherans in all aspects of church life. Reconciling Works lists 5,893 open Lutheran congregations across the United States."

Never fear, Beyoncé is on site rehearsing for her Super Bowl performance.

Headline of the day: "There's Absolutely No Logical Argument Against Gay Marriage".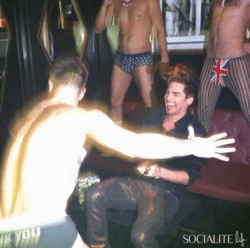 Runner-up: "Adam Lambert Got A Birthday Lap Dance From David Arquette Last Night".

No amount of crunches can save your tummy from the norovirus: "It's here. A variant of norovirus first spotted in Australia is now sweeping the U.S. The wily virus causes stomach upset, vomiting and diarrhea. The sickness is sometimes referred to as the stomach flu, though influenza has nothing to do with it."

Which "straight" actors have taken to snogging one another?

New satellite technology lets us finally see what clouds are up to at night.

Thousands turn out for pro-gun control rally in D.C.

On her 55th birthday, 55 reasons to love Ellen DeGeneres.

Troy Stevenson, the new executive director for Garden State Equality, vows to keep fighting for marriage equality there.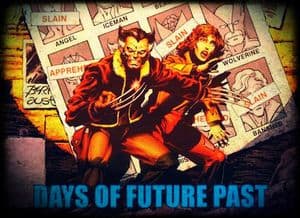 Bryan Singer confirmed that Ellen Page and Anna Paquin have signed on to the next X-movie, "Days of Future Past," based on the classic X-Men story arc of the same name.

Downton Abbey as a 16-bit Super Nintendo video game.

Here's part of what President Obama said a video pre-recorded for the National Gay and Lesbian Task Force annual conference: "Today you are helping lead the way to a future where everyone is treated with dignity and respect… The work will be hard, the road will be long, but I'm more confident than ever that we will reach a better future as long as Americans like you keep reaching for justice and all of us keep marching together."