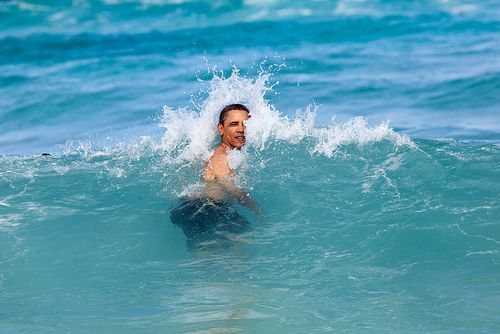 PHOTO OF THE DAY: Obama takes the plunge. 
BY SAM GREISMAN
A look back at today's top stories
MARRIAGE EQUALITY
Very promising news out of Illinois where the Senate Executive Committee has advanced a marriage equality bill, setting up a full Senate vote in the near future. Things are progressing too in Rhode Island where the General Assembly has introduced marriage equality bills into each chamber. 
The National Organization for Marriage is none-too-pleased about the marriage equality-related events in Illinois and has pledged money against any Republican who helps pass the bill. Speaking of highly unpleasant groups of people, House Republicans have approved funding for the defense of DOMA while ignoring Sandy relief and women's rights. 
**
GAY ISSUES
Watch as a former gay adult film actor turned "ex-gay" Christian zealot tells us all where the devil comes from. You can't make this stuff up. 
On a much less insane note, Tammy Baldwin was sworn in today as the country's first openly gay Senator. Also President Obama signed a defense bill last night that also contains an objection to a provision that would allow anti-gay chaplains to opt out of marrying same-sex couples.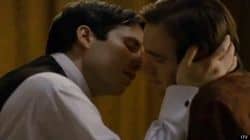 **
ENTERTAINMENT
For those of you who have not already found a way to watch season 3 of Downton Abbey while it was airing in England, here is a preview of what is in store for gay footman Thomas. Pop-star Ke$ha tells Seventeen magazine that she is attracted to both genders. And will Al Jazeera be able to turn around struggling Current TV?
**
VIDEOS OF THE DAY
Did you know that you could stay alive by drinking only alcohol? Thanks to ASAP Science now you do! Also this is not just the worst New Years Eve celebration ever, but maybe the least professional thing ever aired on TV. Was an infant operating the camera truck?