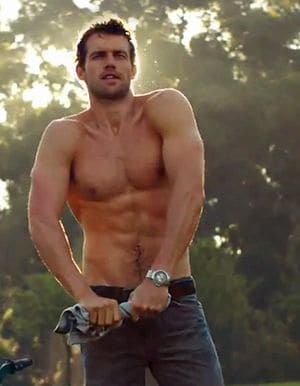 PHOTO OF THE DAY: There is a new Diet Coke hottie. 
BY SAM GREISMAN
A look back at the top stories from today
GAY ISSUES
A variety of stories involving good news for LGBT rights today. It seems that the Boy Scouts of America might have at last, sort of, seen the light as they are reportedly considering ending their ban on gay scouts. According to the leader of Campus Pride, anti-gay bigot Dan Cathy has also had something of a come-to-Jesus moment. I'll believe that when I see it. Also a former Romney adviser is apparently ready to come out in support of marriage equality. 
Mixed news out of Wyoming where a House panel has rejected a marriage equality bill but did pass a proposed domestic partnership bill. Ahead of Obama's announcement of his new immigration proposals, a combined force of LGBT groups is calling for more LGBT inclusive immigration reforms. And a whole bunch of major U.S. businesses have thrown their support behind the repeal of DOMA. 
**
ENTERTAINMENT
Adam Levine hosted Saturday Night Live over the weekend and along with the group from "The Lonely Island" told us all what "YOLO" really means. It's not 2003, but Dido has a new single out. And by assaulting Frank Ocean over a parking spot, Chris Brown has secured his place as music's biggest douche. 
**
VIDEO OF THE DAY
Adorable overload! Save the date for Andrew and Rob's August wedding! Also if you are planning on visiting Australia, look out for things emerging from the foam.