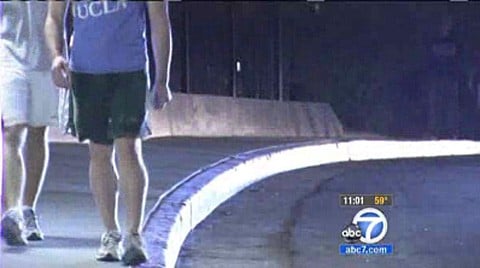 Police are looking for two suspects after a disturbing attack near the UCLA campus being considered a hate crime, KABC reports:
Investigators said a student was walking in the 400 block of S. Gayley Avenue around 1:30 a.m. Friday when a dark-colored car pulled up. Two men got out and approached the student. One of them allegedly threatened the victim with a knife and made anti-gay slurs.
The suspects got back in their car and left the scene. The victim sustained minor scratches and bruises.
One suspect was described as a white man in his mid to late 20s, about 5-foot-9, around 165 pounds with a shaved head and brown eyes. The other suspect was described as a Hispanic man also in his mid to late 20s, about 6-foot-4,300 pounds with long black hair.
Watch, AFTER THE JUMP…
(via lgbtpov)