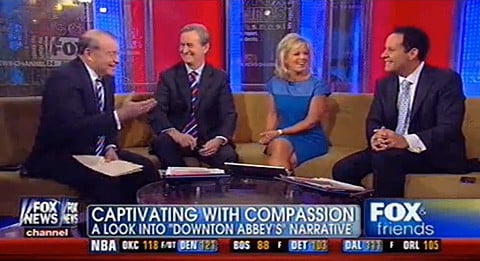 The popularity of Downton Abbey in America is a threat to progressives because it celebrates rich people, according to FOX & Friends:
"Rich people, powerful people, in America today, are reviled," Varney said. "They're dismissed as fat cats who don't pay their fair share." The general consensus is that "rich people are evil."
Then comes along Downton Abbey… making rich people seem nice. The characters in the show are kind and generous. "They create jobs, for heaven's sake. They're classy, they've got style."
"It poses a threat to the left, doesn't it?" he asked. Because the left says we must hate rich people.
Watch, AFTER THE JUMP…