The Westboro Baptist Church has joined those filing amicus briefs in the Prop 8 case before the Supreme Court, Good As You reports, using verses from the Bible as its legal citations.
Check it out, AFTER THE JUMP…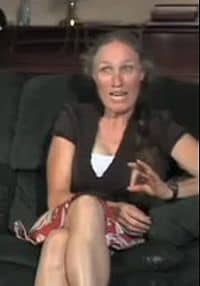 Writes the WBC, in conclusion:
Same-sex marriage will destroy this nation. If the leaders of this country treat what God has called abominable as something to be respected, revered,and blessed with the seal of approval of the government, that will cross a final line with God. The harm that will befall this nation, when the condign destructive wrath of God pours out on a nation that purposefully, in a calculating manner, institutionalizes marriage licenses for same-sex unions, is the ultimate harm to the health, welfare and safety of the people. The government is duty bound – in this Christian nation – to institute the standard of God on marriage, and pass and uphold laws that forbid same-sex marriage.
"Behold, I set before you this day a blessing and a curse; A blessing, if ye obey the commandments of the LORD your God, which I command you this day: And a curse, if ye will not obey the commandments of theLORD your God." What interest could be more compelling for the government than to seek the blessings of God on this nation, by obeying His commandments and following His standards?
Check out the brief, AFTER THE JUMP…
And that rally and march that the National Organization for Marriage is planning on March 26? Westboro will be there beside them, of course.