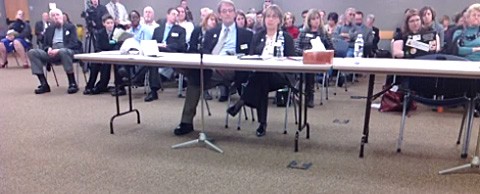 The Wyoming House Corporations, Elections & Political Subdivisions Committee rejected HB169, a marriage equality bill, in a 5-4 vote, before advancing HB 168, a domestic partnership bill, to the full House in a 7-2 vote this afternoon.
An update from Wyoming Equality: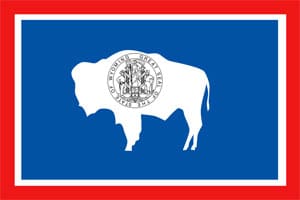 The law, which was authored by Representative Cathy Connolly, would provide essential protections to LGBT families. The Domestic Partnerships Rights and Responsibilities Act (HB168) would ensure that both opposite-sex and same-sex couples have basic legal protections, such as the ability to make emergency medical decisions for each other and to make joint decisions about their children's health and wellbeing.
"This is a historic day for equality," said Jeran Artery, the Chair of Wyoming Equality. "Today marks the first time a bill has moved forward in the Wyoming legislature which would provide essential protections for LGBT families."
Mr. Artery provided testimony to the committee, explaining that the laws would not only protect his partner and his teenage daughter, but all families across the state. "We know that there are LGBT people living in nearly every county across the state, and many of those people are raising families. All families deserve to live safely and securely without fear that basic decisions about their loved ones will not be honored. We know there is still a lot of work to do, but we applaud the actions of this committee and are committed to working with our lawmakers to ensure that legal protections are extended to all families throughout Wyoming."
HB168 will now move to the full House of Representatives as early as tomorrow.
Here's the bill.