Wyoming lawmakers will consider marriage equality legislation and other LGBT rights legislation this coming Monday.
From the National Center for Lesbian Rights: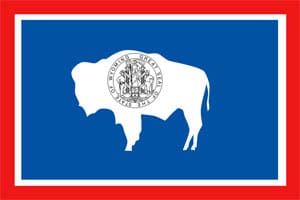 NCLR is working hand in hand with our friends at Wyoming Equality, the Human Rights Campaign, and other supporters to pass the first-ever LGBT equality bills in Wyoming—The Equality State. Three bills—marriage equality, domestic partnership, and non-discrimination—have just been introduced, and the first committee votes are only days away.
At noon on Monday, January 28, the House Corporations Committee will hear testimony on the marriage equality and domestic partnership bills. If one or both pass committee, they will proceed to a vote by the entire House of Representatives a few days later. On Wednesday, Jan 30, at 8 a.m., the Senate Judiciary Committee will hear testimony on the non-discrimination bill.
NCLR urges Wyoming residents to TAKE ACTION NOW and have provided contact information for lawmakers HERE.
As I noted last week, the legislation has bipartisan support.
Read more HERE.