Nate Silver and Politico reporter Ken Vogel got into a Twitter war over the use of "clarification" versus "correction."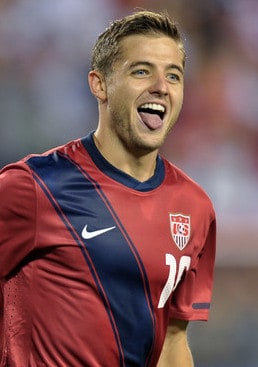 The New York Times found wide support for recently out soccer player Robbie Rogers: "Rogers was similarly embraced throughout the soccer community. Numerous players took to social media to support him, including Eddie Pope, a former United States defender, who wrote on Twitter, 'Brave men like you will make it so that one day there is no need for an announcement.' Benny Feilhaber, who played with Rogers on the 2008 United States Olympic team, wrote to Rogers on Twitter that he was 'proud to call you
my friend.'"

"Are gay-centered churches relevant anymore?"

Tyler, The Creator and Frank Ocean team up for "Brimmer."

Andrew Keegan and his face are all over the place.

Richard Socarides on why the Justice Department will likely take a strong stand for marriage equality before the Supreme Court starts hearing cases: "If it doesn't, the Court
will wonder why [President Obama] is reluctant to back up his policy ideas with legal
arguments to match. It will likely send a message that the President
questions whether the country is ready for gay marriage, and send a
signal that a more cautious approach by the Court is acceptable to the
White House."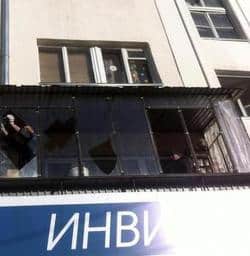 The post-meteor clean-up begins in Russia: "Gov. Mikhail Yurevich on Saturday said that damage from the high-altitude explosion -believed to have been as powerful as 20 Hiroshima bombs — is estimated at 1 billion rubles ($33 million). He
promised to have all the broken windows replaced within a week. But that is a long wait in a frigid region. The midday temperature in Chelyabinsk was 10 F…"

Joan Rivers tells Jimmy Fallon that Abraham Lincoln was gay.

Four gay men stranded with 4,000 others on the Carnival cruise adrift in the Gulf of Mexico have made it back home to Dallas.

Blue Ivy looks a lot like mother Beyonce.

Anti-gay Boy Scout protesters sure know how to exploit children.

I literally gasped: Texas and Maine lawmakers want to include gun training in high school curricula.

Meanwhile, in Washington State, authorities say two-fifth grade kids brought a knife and a gun to school to kill one of their classmates.

Remember Pepsi AM?

Hoping to counter Indiana school teacher Diana Medley's anti-gay hate, a coalition of parents, students and activists are telling LGBT teens "You Have a Purpose."

Sarah Michelle Gellar, a gay favorite since her Buffy days, will co-star alongside Robin Williams on a new CBS sitcom.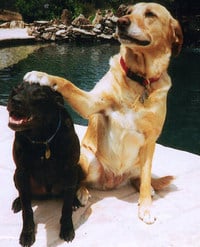 Dogs can distinguish their species from other critters. "For the study, a team of French researchers put nine pet dogs in front of two side-by-side computer screens that showed images of faces. In each pair of pictures, one showed a dog's face (various breeds and cross-breeds were featured) and the other showed non-dog animals, including cows, horses, cats, birds and humans… Over the course of dozens of trials, the dogs showed a preference for the dog faces, and they seemed to lump all dogs into the same category, regardless of whether they were looking at a Chihuahua or a mastiff, the researchers said."

From The Guardian: "The number of gay and bisexual men contracting HIV rose over the past 20 years because of an increase in numbers having unprotected sex, researchers have found. The number of UK men who have sex with men and having intercourse without a condom rose by 26% between 1990 and 2010, the study by the Health Protection Agency (HPA) and University College London showed."