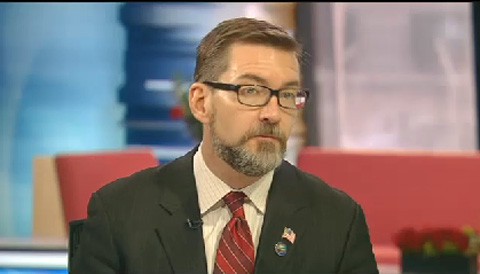 Minnesota Senator Scott Dibble is introducing marriage equality legislation this week, he told WCCO:
Dibble believes this legislation has the momentum to pass after voters defeated a constitutional amendment that would've strengthened the existing gay marriage ban.
"It's just simply an amendment that removes the restriction that disallows some couples from getting married," Dibble said. "My strong sense, even from folks in greater Minnesota, is that they're comfortable with this, they know that Minnesota has changed a lot and is continuing to change at a very rapid pace."
State Representative Karen Clark is expected to introduce a similar bill in the House. Neither she nor Dibble expect a vote on their bills until later this session after the Minnesota Legislature passes budget bills.
Gov. Mark Dayton has said he will sign a bill legalizing same-sex marriage if it reaches his desk.
Watch, AFTER THE JUMP…