Germany's top court made a historic ruling on Tuesday, the AP reports: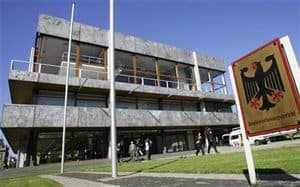 The Federal Constitutional Court ruled that one member of a civil partnership should be able to adopt the partner's stepchild or adopted child. Until now, they could only adopt a partner's biological child.
Deutsche Welle adds:
It ruled that same-sex couples could provide for a child as well as couples in a traditional marriage.
"In marriage as in a civil partnership, adoption provides the child with legal security and material advantages in terms of care, support and inheritance law," presiding judge Ferdinand Kirchof told the court.
The ruling followed a legal challenge from a woman who was forbidden from adopting a Bulgarian-born child whom her female partner had adopted.
Tuesday's decision does not alter legislation, however, which forbids same-sex couples jointly adopting a child. They may still only adopt the same child on an individual basis.