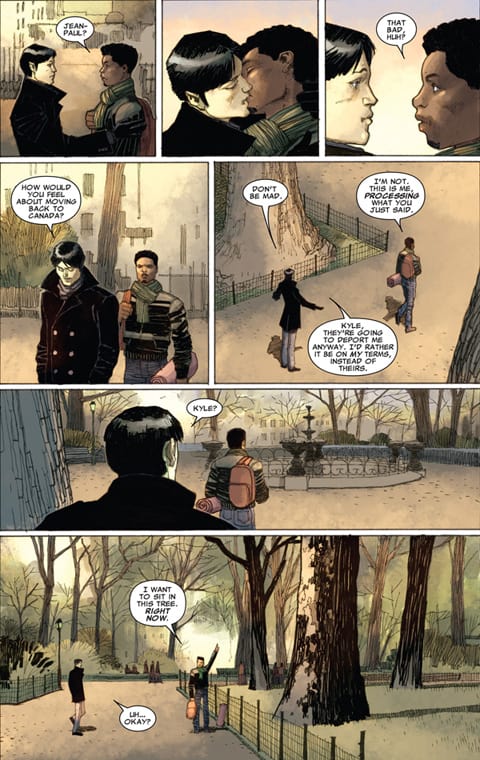 We've been covering Marvel's Astonishing X-Men and its examination of the marriage between Canadian Northstar to American Kyle Jinadu since late last year.
In its recent issue number 59, written by Marjorie Liu, and pencilled by Gabriel Hernandez Walta, the narrative continues to unfold about the Northstar, a Canadian, trying to stay in his husband's homeland, in a city they both call home.
These are problems imposed on them by the discriminatory Defense of Marriage Act (DOMA).