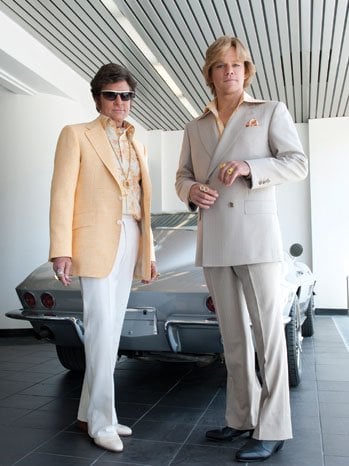 Though we have seen some preview pics and paparazzi shots, here's the first 'official' shot from HBO's Behind the Candelabra, which Liberace biopic starring Michael Douglas as Liberace and Matt Damon as his younger lover Scott Thorson, via the Hollywood Reporter:
"The couple met in 1977, when Thorson was just 18 and Liberace was 57. They remained together until 1982…Director Steven Soderbergh told journalists at TCA in January that he had sought out to tell the story of a 'real' relationship. Damon echoed the sentiment, saying: 'We weren't giggling about it. These were people's lives. We wanted to get it right.'"
Coming to HBO in May.