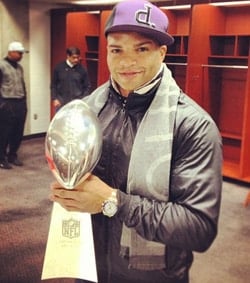 PHOTO OF THE DAY: A champ's awesome advocacy.  
BY SAM GREISMAN
A look back at today's top stories
GAY ISSUES
The ranks of the Westboro Baptist Church have thinned a bit, as two of the Phelps children have joined their brother in apparently breaking away from the hate group. Bad news on the Boy Scout front as the group has announced that have decided to delay their vote on gay inclusion until May. What do you think is behind the delay?
Ari Waldman takes a look at what a post-DOMA world could mean for same-sex binational couples. This video is a must watch for all gay rights supporters; check out UK Labour MP David Lammy laying waste to anti-gay bigotry in front of the British Parliament. And Brendon Ayanbadejo continues to use his post-Superbowl visibility to push forward the message of marriage equality. 
**
ENTERTAINMENT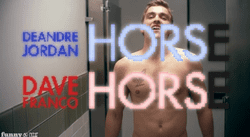 Dave Franco never shies away from showing off his bod, so it is no surprise that his game of "horse" with Clippers big man DeAndre Jordan takes a turn that way. Speaking of crotch regions, David Beckham gets caught with wet undies in a new short from Guy Ritchie. Also check out a duet from P!nk and Fun.'s Nate Ruess. 
**
VIDEOS OF THE DAY
If any of your "girlie's" have incessant questions about dude on dude sex that you are sick of answering, this video will take care of that problem for you. Also check out this new web series about being queer and having sex in Brooklyn.