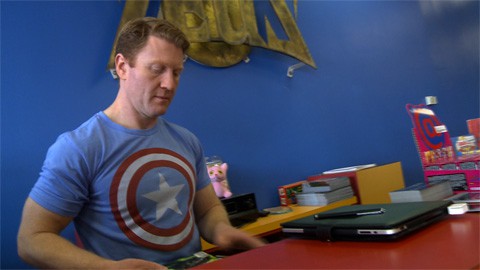 This morning I reported that Richard Neal at Dallas-based Zeus Comics and Collectibles decided not to carry the new DC Comics series 'Adventures of Superman' because of the involvement of uber-homophobe writer Orson Scott Card.
Doug Magditch at NightcapTV interviewed Neal about his decision.
Said Neal: "Superman stands for broader ideals, including inclusion of gays and lesbians and the rest of the world. Why would you hire a writer that is such a bigot? Why is it okay to be a bigot today?"
Watch, AFTER THE JUMP…
Neal noted that Card often inserts his political views into his comics.
Jeremy Hooper points out a post from artist Ben Bates and writer Ryan Sohmer imagining what Card's vision for Superman might be like: